Allen W. Wright
on Twitter
I was born in the 1970s in Hamilton, Ontario, Canada. I graduated from McMaster University with an Honours BA in History and English. I later obtained an additional degree from Ryerson University with a Bachelor of Applied Arts in Journalism. I have worked at the CBC, the Canadian Broadcasting Corporation.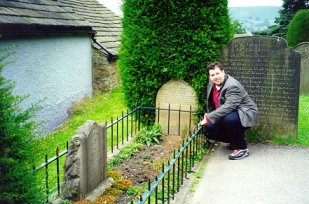 In early 1997, I created the website, Robin Hood -- Bold Outlaw of Barnsdale and Sherwood (its original title was "Famed Outlaw of Barnsdale and Sherwood" but that changed within a year). There were few sites covering the Robin Hood legend with any scope or depth, and I believed a 600-year old legend deserved better. The site has grown much larger than I originally intended. I continue to update the site and add new information as appropriate.
An annotated bibliography by TEAMS: The Consortium for the Teaching of the Middle Ages says "His site is enjoyable yet also comprehensive and scholastically accurate, with many images, links, and special interest pages. In my opinion, Bold Outlaw is the site which best balances scholarship and enthusiasm."
I have presented papers on the Robin Hood legend at several international academic conferences. In 2001, I also loaned numerous materials and wrote the reference notes for a library display at the University of Western Ontario. I also appeared on CityTV's Breakfast Television to promote the display and talk about the legend.
Later that year, I participated in the award-winning CBC Radio documentary, IDEAS: Hunting for Robin Hood. I also assisted in selecting appropriate music for the programme. When writer/presenter Seth Feldman was promoting his documentary on Richardson's Roundup, he remarked that I knew everything about Robin Hood. It was flattering, although not exactly true. Since then I have been interviewed on radio shows from the United States, Great Britain, Ireland and Australia. The site has also been mentioned in several newspaper articles.
In 2004, I appeared on the TV documentary Robin Hood: The First Outlaw Hero which aired on History Television in Canada. This website was also featured and praised in the programme. In 2006, I appeared in the documentary Jonathan Ross's World of Robin Hood which aired on BBC One.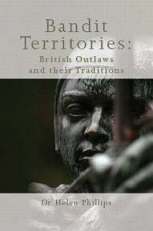 A number of actors, students and teachers have used the information on my Robin Hood site. I hope you find it useful.
In 2008, I had an article published in the book Bandit Territories (albeit with my name misspelled on the chapter heading) edited by Helen Phillips. It explored 1950s Robin Hood comic books and how the legend was changed to fit pro-establishment guidelines. I also wrote the educational afterword "Who is Robin Hood?" for Tony Lee and Sam Hart's 2009 graphic novel Outlaw - The Legend of Robin Hood.
Currently, I live in Toronto, Ontario..
For more information on my interest and background with the Robin Hood tales, please read Robin Hood: A Personal Journey.
You might also want to visit my site dedicated to that other legendary Robin, Puck -- That Shrewd and Knavish Sprite Called Robin Goodfellow.
Feel free to send me an e-mail. Please use a sensible subject line, preferably relating to this website, for your e-mail as I am more likely to read it.